Boost Your Confidence with a Natural-Looking Solution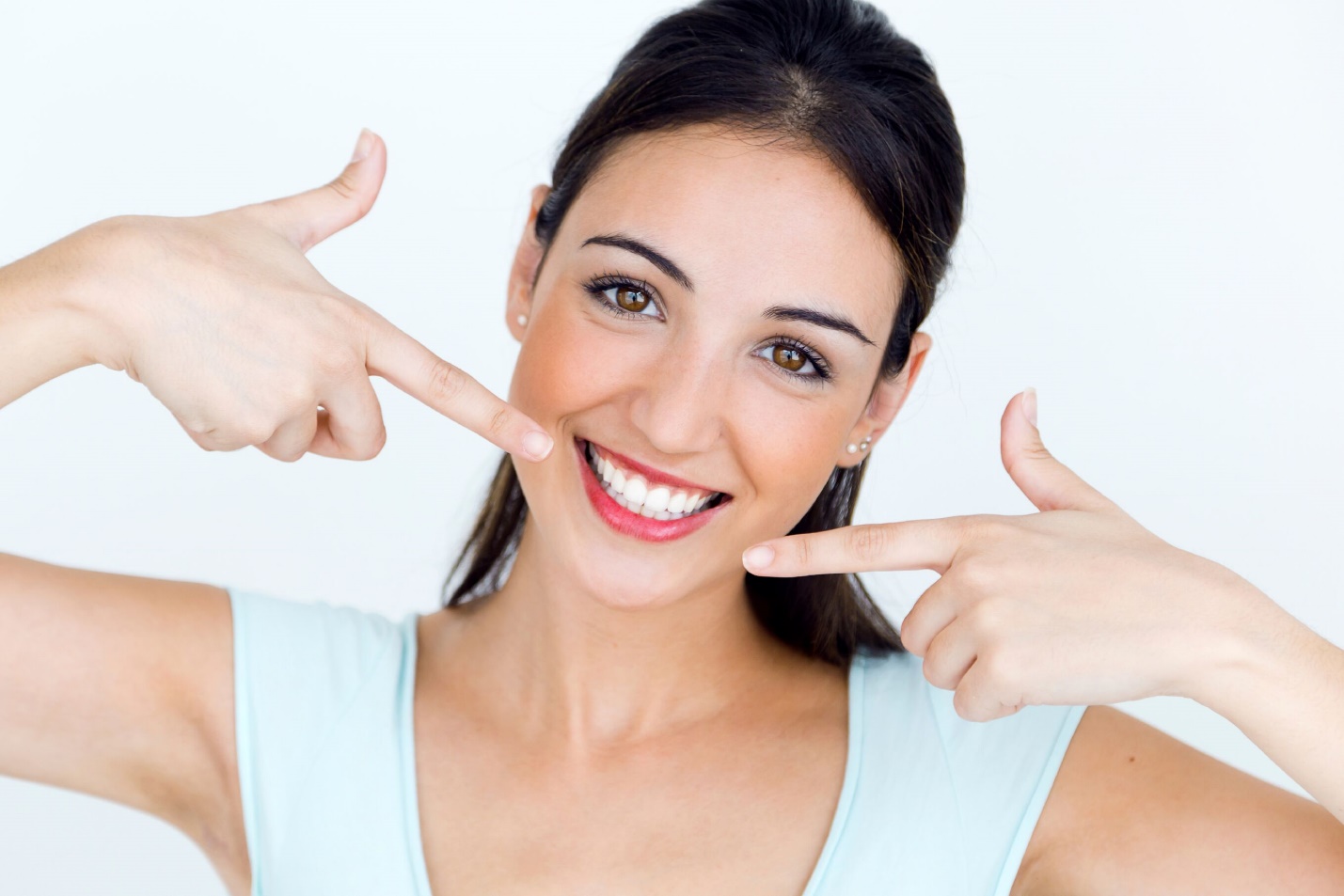 Very few people are lucky enough to be born with naturally flawless smiles. Most of us have to deal with imperfections like stains, chips, cracks, or gaps in our teeth. If you've been feeling insecure about certain cosmetic elements of your smile, then our team at Corte Madera Dentist Julie Young, DDS can boost your confidence with a natural-looking solution known as veneers. Are you ready to enjoy an effortlessly gorgeous grin? Then contact us today to schedule a consultation for veneers in Corte Madera, CA!
What Are Dental Veneers?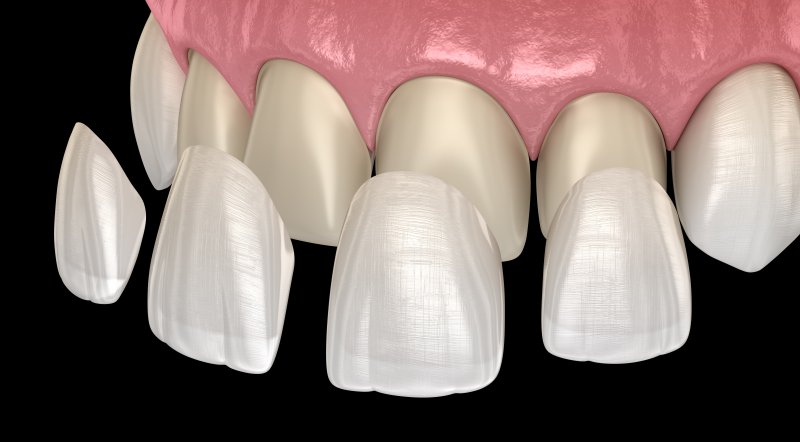 A veneer is a thin, tooth-colored shell that is permanently bonded to the front surface of a tooth. While veneers used to be made from a composite resin material, most dentists prefer veneers made from dental porcelain nowadays. Porcelain is not only quite durable, but also remarkably lifelike – it even reflects light in the exact same way that tooth enamel does. It's even more stain-resistant than natural teeth!
Once a veneer is placed over a tooth, virtually all of its aesthetic issues disappear with just one procedure. Thanks to the versatility of veneers, flaws like discoloration, cracks, chips, small gaps, and misshapen teeth can all become a thing of the past!
The Process of Getting Veneers
As an experienced cosmetic dentist in Corte Madera, Dr. Julie Young can typically complete the veneers process in only two appointments (not counting your initial consultation). First, Dr. Young cleans and prepares the teeth that will be receiving veneers, which requires a thin sliver of enamel to be removed to ensure a secure bond.
Next, our team will take impressions of your mouth. These impressions give the ceramists at our partnered dental lab the exact specifications they need to create veneers that look and feel 100% natural. It may take the lab a few weeks to complete this process, so we can place temporary veneers in the meantime. When your permanent veneers have arrived at our office, you'll return to have them cemented over your teeth.
The Benefits of Veneers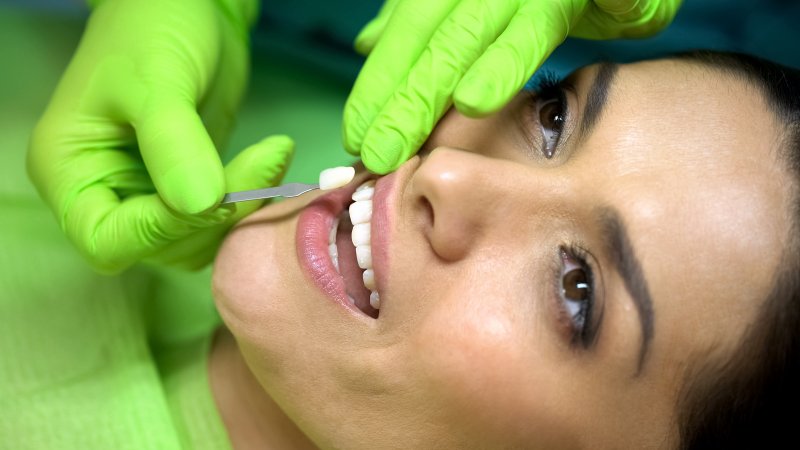 Veneers are able to combine the best aspects of multiple cosmetic dentistry treatments into one. It's no wonder veneers are so popular! By transforming your smile with veneers, you can look forward to these benefits:
Versatility – Almost any aesthetic problem you have with your teeth can be corrected with veneers.
Natural appearance – Veneers are made to look just like your natural teeth, so no one needs to know that you had dental work done.
Protection – Dental porcelain is stronger than tooth enamel. This means that veneers work to not only improve the way your teeth look, but shield them from further damage as well.
Durability – As long as you take good care of them, veneers can last for 10, 15, or even 20 years!
Easy maintenance – Caring for veneers is simple as long as you brush, floss, and visit Dr. Young for dental checkups regularly.
Understanding the Cost of Veneers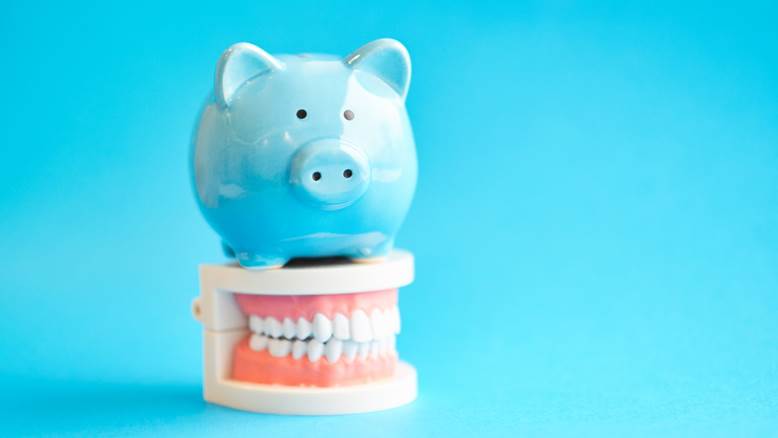 Thanks to advancements in modern cosmetic dentistry, there are now more ways than ever to achieve the beautiful smile of your dreams. However, if you're looking to boost your confidence with a natural-looking solution that comprehensively redesigns your smile, there's no better choice than veneers! This state-of-the-art treatment has a higher price tag than other cosmetic services, but the results are truly unmatched. Are veneers the right investment for your smile? Read on as we go over some important factors about the cost of veneers in Corte Madera.
Cost VS Cosmetic Dentistry: What's Right for Me?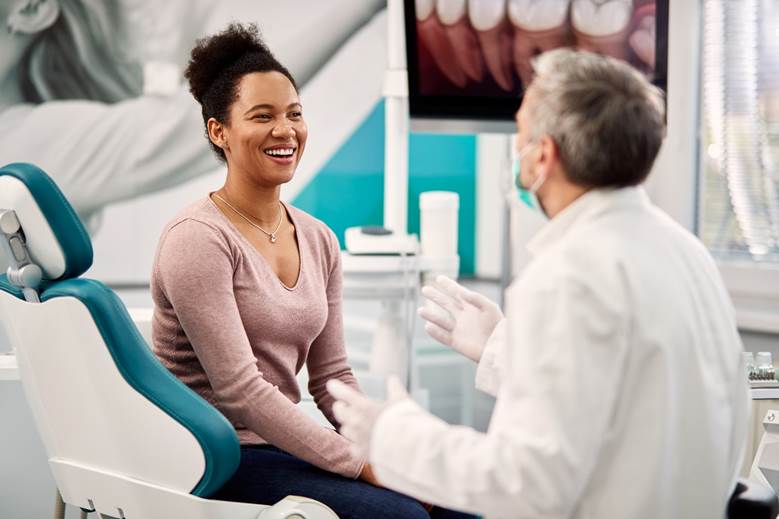 We're proud to offer a wide variety of cosmetic services here at Corte Madera Dentist. Each one can help you achieve a different look for your smile at different price points. When you visit Dr. Young for a consultation, she will be happy to review all your treatment options, offer her recommendations, and go over the estimated costs. With the help of all this information, you'll be able to make a well-informed decision about which service is best for you, which could include:
Braces or Invisalign – Orthodontic treatments like braces or Invisalign can have a dramatic influence on the beauty of your smile, and they often offer nearly lifelong improvements for both your appearance and help. Orthodontics only change the position of teeth however, and cannot alter their size, shape, or color.
Teeth Whitening – Teeth whitening is one of our most popular cosmetic services because it is fast, reliable, and relatively inexpensive. In as few as two quick and easy appointments, we can take years of stains off your smile! While this can turn the clock back on your pearly whites, teeth whitening will only improve their color, not their shape or position.
Dental Crowns – Our custom-made dental crowns can completely transform a tooth in virtually every aspect. These custom-made caps can improve the appearance and function of decayed, weakened, broken, or imperfect teeth, but they are somewhat invasive because of how much enamel needs to be removed in order to place them.
Veneers – Veneers are an excellent middle ground between all these services. They can improve the color, size, shape, and alignment of one or more teeth at a time with a single treatment that's less invasive and lengthy than a restorative or orthodontic treatment. In just a few short appointments, you can completely redesign your smile to your liking with veneers.
How to Make Veneers Affordable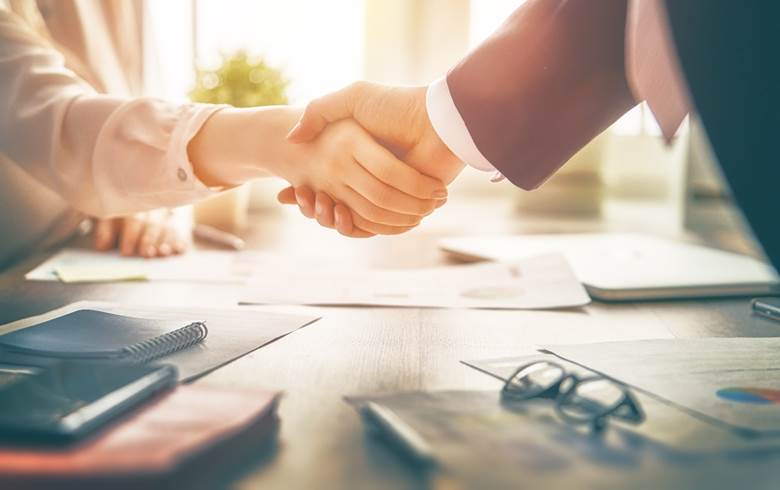 We are an insurance-friendly practice and will always ensure that your benefits are being maximized, but it is not common for a cosmetic service like veneers to get any coverage regardless of the policy. Thankfully, financing options through third-party companies like CareCredit can make veneers affordable and put your dream smile within reach. Qualifying patients can choose from a variety of payment plans that span the course of six to twelve months and have no interest. This way, you can get your veneers right away and break up their cost into smaller, more manageable chunks that fit into your monthly budget.
Veneers FAQs
Veneers in Corte Madera are a big investment. It's normal to have a few apprehensions, but don't let them stand in the way of revamping your smile. Dr. Young will take the time to explain the entire process during your initial consultation. While you wait for your appointment, here are the answers to a few frequently asked questions.
Are veneers permanent?
Veneers aren't considered permanent because they will need to be replaced about every 10 years. However, they aren't reversible because your cosmetic dentist in Corte Madera will have to remove a small amount of enamel during the bonding process. Only a minimal amount is shaved off, but your teeth must always be covered by restorations, whether veneers or crowns. Thankfully, modern veneers are more durable than ever. You can ensure they last for a decade or longer with the proper aftercare, like maintaining your oral hygiene.
How many veneers will I need?
The overall goal of veneers is to enhance your smile as a whole. While a veneer can be applied to a single tooth, such as to fix a chip, you will likely need them on the teeth most visible when smiling. Everyone's needs and goals differ, so there's no way to determine how many you'll need without first examining your mouth. Some people need 6 to 8 to achieve a symmetrical smile, while others may require 10 to 12.
Can you whiten veneers?
Unfortunately, whitening treatments won't have any effect on veneers. If they stain, they must be shaded or reshaped. You won't have to worry about your new smile discoloring because porcelain is stain-resistant. Your veneers may look discolored if their surfaces get scratched, so it's best to use nonabrasive dental products. Although your veneers won't change color, your underlying teeth can still stain. A whitening treatment can restore your pearly whites; however, the tone can be uneven because the veneers remain unchanged. Dr. Young often suggests a whitening treatment before getting veneers to ensure the most vibrant results.
Does dental insurance cover veneers?
Porcelain veneers are considered elective, so it's rare for dental insurance to cover their cost, but there are some exceptions. If they are necessary to your oral health, you may be able to use your coverage to offset the cost. This is only applicable under certain circumstances, such as if you need a replacement to prevent tooth decay. If applicable, we'll work on your behalf with your dental insurance to file the necessary claim forms to maximize your benefits.
How can I reduce the cost of veneers?
Although veneers cost more than other cosmetic treatments, they can be the most affordable because they fix several issues simultaneously. You'll save money because you won't need multiple procedures. We offer many solutions to keep a picture-perfect smile within your budget. Besides using your dental insurance, we also accept third-party financing. You can pay for your new smile using low monthly installments based on your credit approval. We'll explain all your options to transform your teeth without draining your bank account.