Beautiful Aesthetics for Improved Confidence
Cosmetic dental treatment involves any type of procedure that improves the overall appearance of a patient's smile. This can mean dental work on the teeth, gums, or bite. It's not uncommon to think of cosmetic dentistry as surface-level treatment. Though cosmetic dentistry from our Corte Madera, CA dentist deals with improving the appearance of a smile, there's quite a bit more to it.
Misaligned or malformed teeth can cause your mouth, teeth, and jaw to work extra hard to perform tasks such as eating or verbal communication. Correcting these sorts of issues can prevent further problems down the road.
Other types of treatments, including teeth whitening or veneers, are designed to keep your teeth looking and feeling healthy. From size, shape, alignment, and color, our cosmetic dentist in Corte Madera, Dr. Julie Young, can transform your entire smile.
Tooth-Colored Fillings
Our tooth-colored fillings—or cosmetic dental fillings as they are also called—are the perfect way to protect decayed teeth that need to withstand moderate pressure from chewing. They're called cosmetic dental fillings because, instead of being made of silver, they are composed of a composite resin material designed to perfectly match the color of your natural teeth. Its malleable material makes for easy placement, allowing Dr. Young to shape it to ensure a beautiful, blended, and virtually invisible solution.
This type of filling results in a restored tooth that is attractive as well as fully functional! Most family, friends, and colleagues will never be able to tell that you received dental work, and you can expect it to last a decade or longer if you take proper care of it over time.
Learn More About Tooth-Colored Fillings
Porcelain Veneers
Dental veneers are a great cosmetic dentistry option that will not only brighten your smile but make it stronger as well. Veneers are designed to be placed over the front surface of your teeth, giving them a more uniform appearance. The porcelain material adds a highly durable layer to your teeth to give them added strength. Customized to match your desired shape, size, and color, veneers are considered to be one of the most popular methods of cosmetic treatment available.
When choosing this option to transform your smile, your dentist in Corte Madera will remove a small bit of enamel from each tooth receiving a veneer. This will allow the bonding agent to properly adhere the veneer to your tooth. Once your new teeth are in place, you can expect your results to last a decade or more before needing to be replaced. Dental veneers are a simple way to give yourself a whole new look!
Teeth Whitening
Teeth whitening at Corte Madera Dentist will get you a brighter, whiter smile in practically no time at all. Considered to be a cost-effective, budget-friendly option for individuals with stains and discoloration that exist above and below the surface, professional teeth whitening produces far greater results than anything you will buy over the counter at your local drug store. Our teeth whitening methods are safe to use and will lighten your smile by a few shades with each treatment. We are pleased to offer our patients in-office Zoom! Whitening treatment that can be completed in as little as one hour or at-home whitening kits that can create more vibrant smiles in two weeks.
Learn More About Teeth Whitening
Understanding the Cost of Cosmetic Dentistry
Many people are hesitant to pursue cosmetic dentistry because they don't want to break the bank. Since dental insurance doesn't typically offer coverage for cosmetic dental treatment, you'll need to find another way to pay for those expenses. Fortunately, as your cosmetic dentist in Corte Madera, we'll be happy to help you navigate your financial needs. We'll recommend a service that fits your budget perfectly and explain your available payment options. If you'd like to learn more about what to expect, continue reading or give our office a call today!
Which Cosmetic Dental Service Is Right for Me?
Prospective cosmetic dentistry patients are often trying to either whiten their teeth or correct flaws in them. Once our cosmetic dentist examines your teeth, they can help you explore solutions that make sense for your goals, such as:
Veneers – If you have multiple dental imperfections, you may want to consider veneers. Even though they can be costly, they're the only option capable of correcting several flaws at once. Plus, you can enjoy your new-and-improved smile for over a decade with proper maintenance.
Teeth Whitening – Don't like the color of your smile? Professional whitening treatment is a fast, cost-effective way to improve your pearly whites! However, keep in mind that it cannot help with the shape or position of your teeth. Take-home kits are available, or you can select in–office treatment. Expect take-home kits to be more affordable and to take two weeks, while in-office treatment requires about an hour.
Metal-Free Dental Crowns – When you need restorative care to rebuild a damaged or decayed tooth, our team will help you maintain your naturally confident appearance with materials that are 100 percent biocompatible, highly durable, and an exceptionally close match for tooth enamel. This is a lower-cost option.
Tooth-Colored Fillings – A lower-cost option that is shaded to closely match your natural enamel. They eliminate sensitivity to temperature changes and can last 15 years or more with proper care. A significant improvement over traditional amalgam fillings.
Why Cosmetic Dentistry Is an Investment Worth Making
We understand that cosmetic dentistry can feel like a significant financial commitment. However, it's an investment that will pay off for many years to come. Not only can it improve your appearance, but you can expect to enjoy a better overall quality of life due to increased confidence. From bettering your social life and your desire to connect with people on the job, you'll be more likely to have positive interactions with those around you!
How to Make Cosmetic Dentistry Affordable
Cosmetic treatments are generally not covered by dental insurance, so you'll need to find an alternative method to pay for the cost of cosmetic dentistry in Corte Madera. Our team will be glad to discuss these treatments and your payment options during a cosmetic consultation. It's our mission to help you accomplish your smile goals while also considering your financial needs.
Find Your New Smile Right Here in Corte Madera!
If you have any questions about cosmetic dentistry, or if you'd like to schedule an appointment with Dr. Young, contact us today.
Cosmetic Dentistry FAQs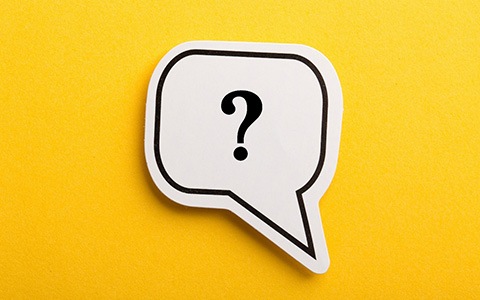 Are you ready to achieve the beautiful and confident smile you deserve? It's natural to have a few questions about cosmetic dentistry before you're ready to commit to a treatment plan. For your convenience, we've gathered some of the most common questions we get below so you can learn more and make a well-informed decision! OF course, if you don't see the answers you're looking for below, we'll be happy to answer your questions during your consultation or over the phone, so don't hesitate to give us a call!
Can Anyone Get Cosmetic Dentistry?
Practically anyone can benefit from cosmetic dentistry! There is no upper age limit, and even children with some of their baby teeth may be good candidates for services like teeth whitening depending on the situation. The key factor is your oral health. Your smile needs to be healthy before we can improve its appearance, otherwise your cosmetic dental treatment may be uncomfortable or unsuccessful. During your initial consultation, we'll examine your mouth and look for warning signs of problems like cavities, gum disease, or enamel damage. If any are found, we'll focus first on restoring the well-being of your pearly whites and then discuss your cosmetic dental treatment options afterwards.
Which Cosmetic Dental Service Is Right for Me?
At Corte Madera Dentist, we're proud to offer several fantastic options for boosting your smile. However, it's not always easy to tell which one you need right off the bat! That's why every treatment starts off the same way: with a consultation. We'll take the time to sit down and have a discussion with you about your smile goals. Once we've thoroughly evaluated your mouth, we'll be able to recommend which services will help you reach the smile of your dreams most effectively.
Does Cosmetic Dentistry Hurt?
Improving your smile shouldn't be a painful experience. Over-the-counter teeth whitening products are notorious for causing tooth sensitivity and discomfort after too much use. Fortunately, our professional-grade teeth whitening treatments use high-quality materials that are specially designed to minimize tooth sensitivity. Additionally, while options like tooth-colored fillings and veneers require the removal of some natural enamel, you have nothing to fear. Our highly experienced team will always put your comfort first during every treatment, and in most cases we will thoroughly numb your mouth before beginning in order to ensure you don't feel a thing.
Is Cosmetic Dentistry Expensive?
Cosmetic dentistry has a reputation for being expensive because it is not covered by dental insurance. The only exception is tooth-colored fillings, which are classified as a necessary treatment and therefore typically receive 50-80% dental insurance coverage depending on the policy. Fortunately, we can still help make other cosmetic services like teeth whitening and porcelain veneers affordable with CareCredit! This third-party financing company offers low- to no-interest financing plans for qualifying patients. CareCredit financing allows you to break up the cost of your new smile into smaller monthly payments that fit easily into your budget.