Dental Crowns – Corte Madera, CA
Giving Beauty & Function Back to Damaged Teeth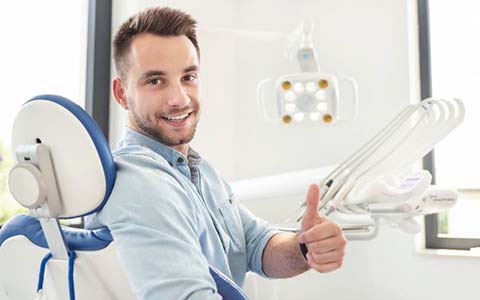 Teeth come in all shapes and sizes, and no two smiles are exactly alike. Unfortunately, this means that some people have specific teeth that are weaker or more cavity-prone than others. At Corte Madera Dentist Julie Young DDS, we offer the perfect solution for giving beauty and function back to damaged teeth – dental crowns. Not only can these restorations make your tooth look and feel like new, but they also shield your tooth from sustaining further damage that might require an extraction. Contact our office today to schedule a consultation with Dr. Julie Young and find out how dental crowns in Corte Madera can benefit you!
What Is a Dental Crown?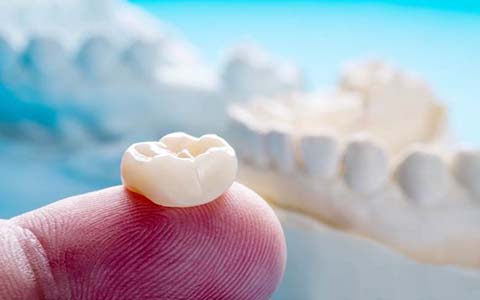 This tooth-shaped "cap" gets its name because it covers the entire visible section of the tooth above the gumline, also known as the tooth's crown. Once a dental crown is placed over a tooth, it restores its biting and chewing function, allowing you to eat without discomfort. It also provides protection for a decayed, broken, or worn-down tooth. Without a crown, that tooth's condition might otherwise worsen to the point where it would have to be removed. Luckily, dental crowns are great for preserving your natural smile.
Traditional dental crowns are made from metals like silver and gold. As durable as these solutions are, they leave a glint of metal in your smile. That's why Dr. Young prefers all-porcelain crowns. Dental porcelain is not only quite strong, but it can be customized to blend in with the precise shape, size, and color of your surrounding teeth.
The Dental Crown Process
In most cases, it only takes a couple of appointments for our team to design, create, and place your dental crown. First, your dentist in Corte Madera removes a sliver of enamel from the tooth in question to ensure the crown sits flush. Next, we capture images and impressions of that section of your mouth, which are then sent to a trusted dental lab. While the lab technicians fabricate your crown, we can place a temporary crown over your tooth to protect it in the interim. The final crown should arrive at our office within a few short weeks. At that point, you'll return to our dental office. We'll swap out your temporary for your permanent crown and make sure you're satisfied with the results before bonding the crown into place.
The Benefits of Getting a Dental Crown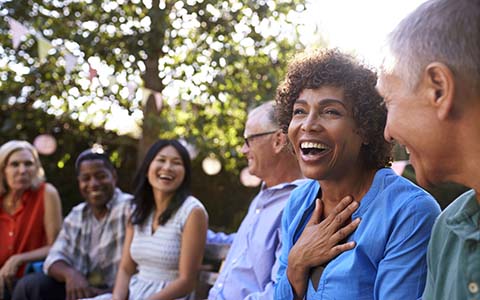 A dental crown is a great way to preserve an existing tooth and save it from the need for an extraction. Of course, dental crowns also offer other benefits, including:
Renewed function – When a weakened or broken tooth is crowned, you can chew as if the tooth had never been damaged.
Affordability – Typically, porcelain crowns cost less than those made from precious metals. Plus, crowns usually qualify for at least partial insurance coverage.
Durability – If you take good care of your crown, you can expect it to last for 10 years or longer.
Aesthetically pleasing results – Porcelain crowns won't leave flashes of gold or silver in your smile. Instead, the crowns will be color-matched for a seamless solution.
Dental Crown FAQs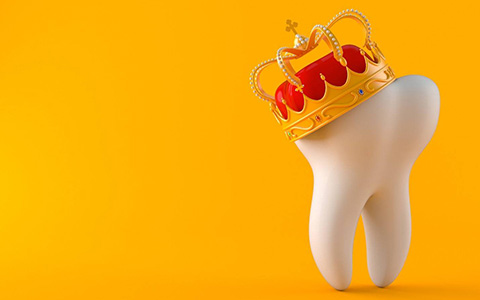 Have you been told that you're in need of a dental crown? You may still have some unanswered questions about what exactly you can expect. Here are the answers to some of the most popular queries we receive about dental crowns in Corte Madera. If you don't see the information that you're looking for below, don't worry! Give us a call and we'd be happy to answer your questions and schedule you for an appointment.
Are Dental Crowns Permanent?
Dental crowns aren't technically permanent, but they are a long-term solution. On average, you can expect one to protect your tooth for anywhere between five to 15 years before needing to have it replaced. Since some of your enamel needs to be removed in order for you to get a dental crown, and enamel doesn't grow back, you will always need to have a crown on that tooth going forward. That being said, crowns protect the underlying tooth from additional damage, helping the tooth to survive much longer than it would have otherwise.
Do Dental Crowns Get Cavities?
It is impossible for a crown itself to develop cavities, but the tooth it is covering can still be affected by decay. In fact, a crowned tooth has approximately the same risk of decay as an uncrowned tooth. Poor oral hygiene makes it possible for bacteria and plaque to form around the gumline where the tooth meets the crown. Ultimately, you need to be taking the same preventive measures as you would with uncrowned teeth – brush, floss, and see your dentist regularly.
Can Dental Crowns Be Whitened?
No matter what your crown is made of, it can't be whitened like your natural teeth can. This is because the porcelain that crowns are made of are not porous like your natural tooth enamel is. This means that bleaching gels aren't able to enter and break apart stains. Your crown will be designed to match the exact color of your surrounding teeth for a natural appearance.
Is It a Dental Emergency If Your Crown Falls Off?
Losing a crown is not an urgent dental emergency, but you should still give your dentist a call and schedule an appointment within a few days. The only time you'd need to be seen sooner is if the underlying tooth has sharp edges that could harm the soft tissues in your mouth. Even if your tooth doesn't hurt, it's still important to have the crown reseated or replaced fairly quickly. Otherwise, the tooth is more vulnerable to decay, breakage, and other damaged. Avoid chewing on the tooth until your appointment and bring your crown with you to the practice.
Contact our dental office today
to learn more about our porcelain crowns or to set up an appointment.